Buy your bottles!
$10 per Make-A-Soda bottle
Reserve your table for up to 8 people (up to 32 per time slot – let the system guide you through the steps if your group has more than 8 people!)
$10 per additional bottle purchased at the time of your experience
Normal admission is required
What is Make-A-Soda?
Choose from a variety of simple and artisan flavors
8 ounce bottles, 3 flavors per bottle
Each person gets a Soda Jerk hat
Bottles are sealed and signed with your name and the date
Bottles cannot be opened in the Museum galleries
Where to Go
The Make-A-Soda experience is located in the Liquid Lab in the East Wing Building, which is the building with the red neon Dr Pepper sign on the side. Go through the Soda Fountain then turn left after you enter the gallery. The Liquid Lab is the first door on the left. You will need to pay admission in the main Museum building, which is the yellow brick building, before heading over to your Make-A-Soda experience.
Date/Time Changes and Cancellations
We cannot accommodate same day reservation changes. Refunds are not given for same day cancellations. For more information, see the Refunds & Cancellations section below.
For changes to future reservations or to cancel your reservation and receive a refund (up to one day before your reservation), please contact staff through our Experiences text line: 254-252-3985. You can also email experiences@drpeppermuseum.com. These lines are monitored by staff who will respond as soon as possible; they are not automated systems.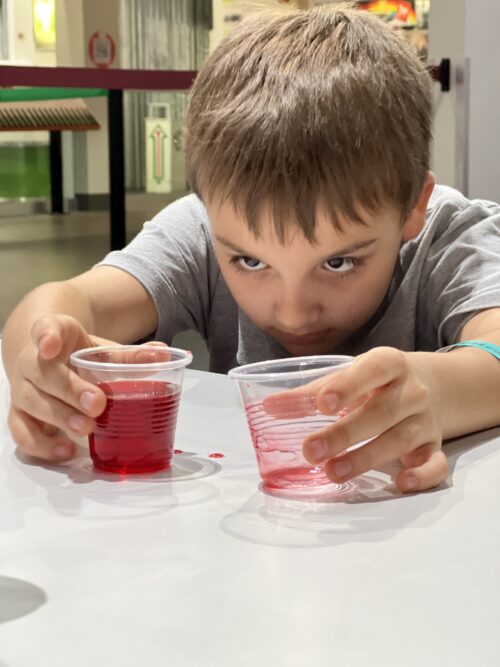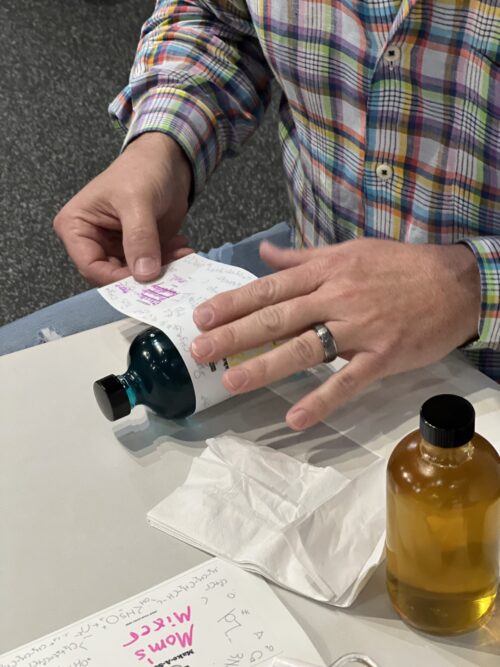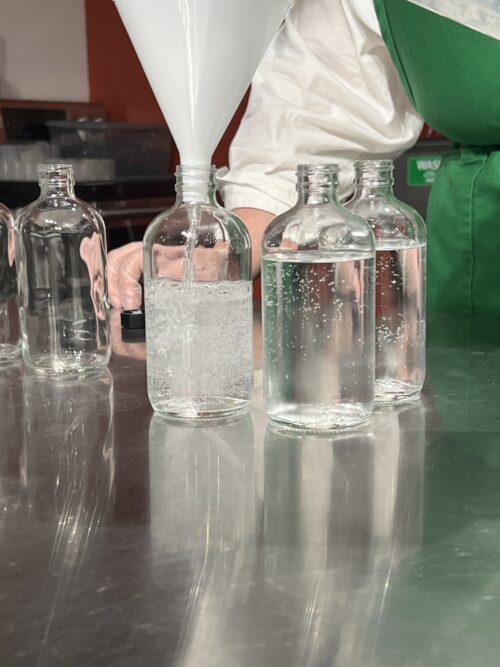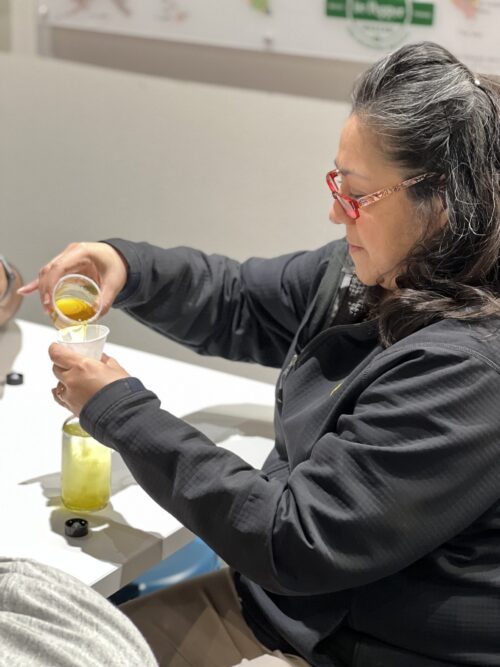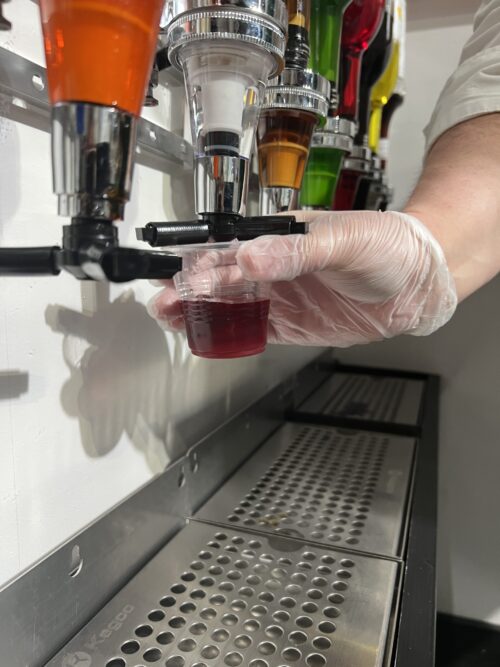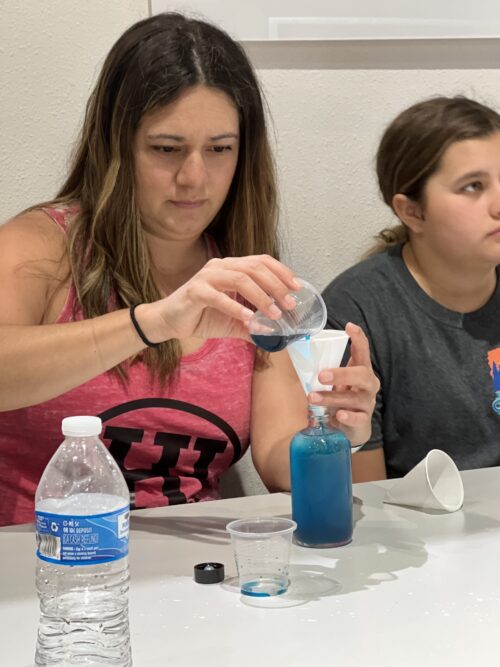 Make-A-Soda Details
Click to Expand
Normal admission rates apply, please purchase wristbands at the Admissions desk when you arrive
Pay for additional bottles  during your experience – $10 per additional bottle
Arrive at the Museum at least 15 minutes before your time slot to purchase admission tickets
Make your way to the Liquid Lab at least 5 minutes before your scheduled time slot for orientation with staff
30 minutes per Experience
Four tables are available to reserve per time slot
Maximum of 8 people per table and 32 people per time slot
Minors must be accompanied by at least one adult over the age of 21
Refunds & Cancellations
Click to Expand
Refunds are not available for same day cancellations.
Staff are not available to make same day changes to reservation times.
You can come to the experience space at a different time and see if there is an open spot, but we cannot guarantee availability.
We are not able to accommodate same day reservation changes.
You can come to the experience space at a different time and see if there is an open spot, but we cannot guarantee availability.
Please email experiences@drpeppermuseum.com or text 254-252-3985 if you can't make your time slot or need to change it to a different day
Time slots are reserved for 10 minutes after the scheduled start time
If you are more than 10 minutes late, your time slot will be offered to other visitors
You can participate if you are late, but only if there are still enough available spots
Book a table for your group!
Four tables are available per time slot
Up to 8 people per table
Groups are not seated together – for example, if you are by yourself or there are only two people in your group you will book one table and be the only people at that table
You will need to add each table to your cart separately if you have more than 8 people in your group
Let us guide you through the process:
Please enter a number from 1 to 32.