$200 for Up To 20 People
$200 flat rate
Up to 20 people – includes children and adults
Two hour program
One hour self-guided visit to the Museum
One hour Make-A-Soda Experience
20 Make-A-Soda bottles
20 glass bottles of Dr Pepper
Optional add-on DIY Float ($5 per person)
Optional add-on Little Peppers Activity Book ($5 per person)
VIP Make-A-Soda takes place at select times during normal operating hours and are subject to staff availability and seasonal restrictions
What is included:
Admission to both historic Museum buildings – your Admission wristband is good all day!
A Dr Pepper Presenter to greet you and provide you with a brief introduction the Museum and Dr Pepper history
A private Make-A-Soda Experience led by your Dr Pepper Presenter
Each person gets to take home their own custom bottle of soda
A glass bottle of Dr Pepper for each person in the group
Perfect for:
Birthday parties
Staff retreats or teambuilding activities
Bachelor/Bachelorette groups
Family reunions
Joint family groups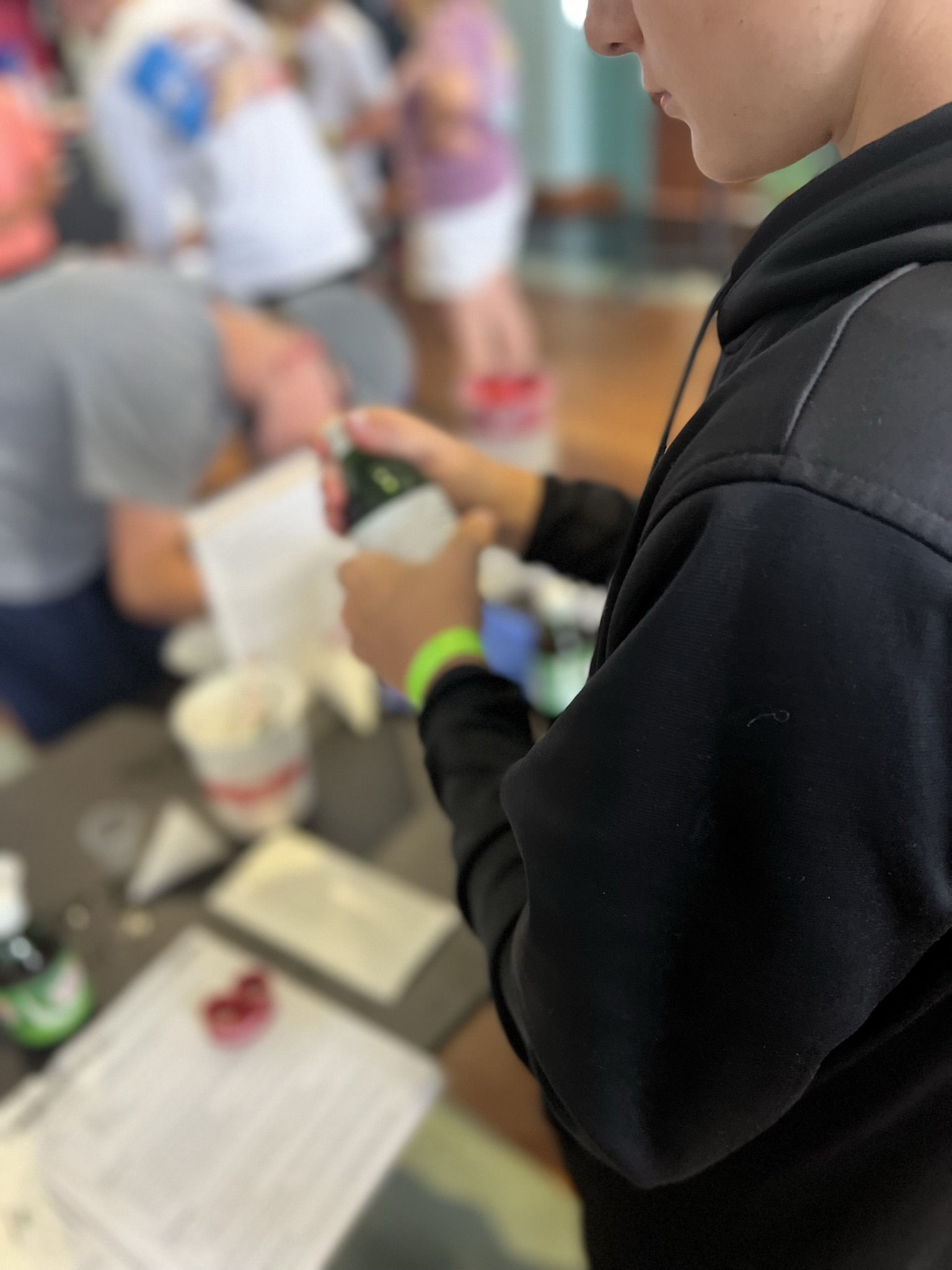 Details & Rules
Click to Expand
We can't wait to host your group! The VIP Make-A-Soda Experience is perfect for larger groups who want a private experience while they make their own sodas. In addition to your VIP Make-A-Soda Experience, you can plan for these additional activities in the Museum after your experience:
Shop in the Gift Shop for Dr Pepper, soft drink, Waco, and Texas souvenirs
Purchase additional treats in the Soda Fountain
Your wristbands are good for the rest of the day
Due to staff, time, and historic building restrictions, there are a few rules that apply to all VIP Make-A-Soda groups:
No decorations of any kind
No outside food or drinks
Minimum two adults per group of 20 (2 adults + 18 kids)
No access to the Make-A-Soda space prior to your scheduled time slot
No alcohol
We cannot accommodate people beyond the 20 person limit. If you have a large group you can split your group up and book both VIP Make-A-Soda blocks in one day (10 AM and 1 PM) if they are available. If you just have a few additional people they can pay regular admission when they arrive, accompany you through the self-guided tour of the Museum, then wait while the rest of the group is doing their Make-A-Soda
Refunds, Time/Date Changes, Cancellations, and Late Policy
Click to Expand
For changes to future reservations or to cancel your reservation and receive a refund (up to two days before your reservation), please contact staff through our text line: 254-294-2399. You can also email experiences@drpeppermuseum.com. These lines are monitored by staff who will respond as soon as possible; they are not automated systems.
Refunds are not given for same day cancellations. Same day time changes for two-hour experiences are generally not possible due to their popularity – we are usually booked! Groups more than 15 minute late will be given their Admissions wristbands but will not be able to collect their Make-A-Soda bottles, glass bottles of Dr Pepper, or participate in the private Make-A-Soda Experience.
When in doubt, CONTACT US! We can't work with you if you don't let us know what is going on and we appreciate notice if you are stuck in traffic, etc.